I did not set out to be the "all around good guy", but that's how it turned out.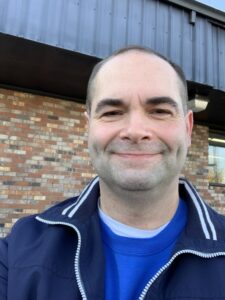 I got started doing business on the internet pre-2002 (I forgets the exact year) doing primarily drop-shipping on eBay and I did okay with it. Eventually I got out of that and went into internet marketing and blogging starting with a site called Blog Like A Celebrity. Then I did a series of blog posts that showed you step-by-step, how to set up your own WordPress Blog and forum from scratch.
I then took those blog posts and compiled them into an eBook with some additional content and turned it into a video course.
I've done most aspects of internet marketing: blogging, videos, PPC, advertising, article writing, etc.
Over the years I have had several websites and my internet marketing blog has moved around a lot on top of that.
So keep in mind this goes back almost 20 years.
WOW!! I'm getting old… but I digress.
At first, I had bloglikeacelebrity.com because there used to be a product called Celebrity Blogging and I created the website to both promote it and to have a blog to write about blogging.
Then that became startingablog.org because "starting a blog" was (and still is I think) a popular search and it's very descriptive of what I did, namely helping people get their own blogs up and going. The .com wasn't available but the .org was.
Eventually, I started doing more affiliate stuff and started a business named Sweaty Shop (it's a play on words for "sweatshop") and I moved everything to  sweatyshop.com. And also because .org really is meant for organizations, often non-profit ones at that.
Then I wanted something that was more reflective of what I did and I did a lot of subcontracting work on the technical side of websites, I also gave a lot of marketing advice so I moved everything to jeffwoodconsulting.com.
Eventually, I went on hiatus and suspended everything.
When I started back up, I put everything back under sweatyshop.com.
After some time had passed, I finally had to face the fact that "Sweaty Shop", clever though it was (to me), was not very descriptive and just caused confusion.
So I kept Sweaty Shop for my business name but I once again renamed my blog to its current form, jeffwoodonline.com.
I've set up countless blogs and websites for both myself and others. I've also helped people learn how to use their blogs, install security packages, and keep blogs up-to-date with the latest versions of their blogs and related software.
I frequently act in the roles of an internet marketer, virtual assistant, sub-contractor, coach, consultant, and…. the list goes on